About Beth Brykman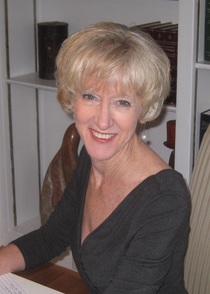 Right brain/left brain, artist/author… I am pulled in both directions, never knowing whether the day will be a visual extravaganza or verbal journey.
As an author
I would love to talk to your group about my latest book,
The Best of Both Worlds: How Mothers Can Find Full-time Satisfaction in Part-time Work
. Send me a message through the form under the "contact" tab.
In 2005, I started writing books, focusing specifically on women. My corporate experience with Fortune 500 corporations combined with the running of my own company and motherhood gives me the skills necessary to write authentic and interesting works about women.
Other books I've written are
Second Wind: The Resilience of Women
and
The Wall Between Women: The Conflict between Stay-at-Home and Employed Mothers.
I have also written for the
New England Journal of Public Policy
and
The Sudbury Town Crier.
On the business side, I founded and managed my own part-time marketing consultant business. Prior to that, I held senior marketing positions at Kraft General Foods and Pittsburgh Brewing Company. I also worked in product management for Ralston Purina, HJ Heinz and Frito-Lay.
As an artist
In today's world where many artists are utilizing technology as a tool for art development, I explore contemporary themes in an ancient medium, raw stone. Starting with the love of the stone itself, each sculpture is a dialogue between myself and the raw material; an expression of an idea in an ancient medium. My sculptures are very much dependent on the natural stone – it's variations in color and hue, direction of stratification, degree of roughness and size. Sculpting primarily in alabaster, I analyze each piece to ensure that the final sculpture will leverage the textures, colors and nuances of the stone to its fullest. To help the viewer fully appreciate the stone, I leave a part of the stone raw to contrast with the highly polished image being portrayed.
I am a juried Member of the New England Sculptors Association.
http://www.nesculptors.com/Artists/Artist_Brykman/index.html
Exhibitions
2014 - Concord Art Association Members Juried 1; Painting and Sculpture

Juried Exhibition, Concord, MA
2013 – Pret a Porter- Brush Gallery Exhibition 2013

Juried Exhibition, Lowell, MA
2013 – Concord Art Association Annual Holiday Originals

Concord MA
2012 - Brush Gallery and New England Sculptors Association
Members Exhibition 2012
Juried Exhibition, Lowell, MA
2012 - Expressions An Exhibition of Sculptures by Beth Brykman, Photography by Evan McGlinn, &
Paintings by Randi Siu
Gleason Public Library, Carlisle, MA
2012 - Six Summit Gallery
Juried Exhibition, Ivoryton, CT
2012 - Works from Members of the New England Sculptors Association,
Juried Exhibition, Massachusetts State Transportation Building, Boston, MA
2012 - DeCordova Sculpture Park & Museum
Juried Student Exhibition, Lincoln, MA
2011 - Brush Gallery and New England Sculptors Association Members Exhibition 2011
Juried Exhibition, Lowell, MA
2010 - DeCordova Sculpture Park & Museum
Juried Student Exhibition, Lincoln, MA
2003
-
Ridgefield Guild of Artists All Members Show
Ridgefield, CT
2002
-
Ridgefield Guild of Artists Holiday Market
Ridgefield, CT
2002
-
First Year Anniversary Observation of 9/11 Exhibit
Ridgefield Library, Ridgefield, CT
2002
-
Silvermine Arts Center 12th Annual Juried Student Exhibition
Juried Exhibition, New Cannan, CT
2001
-
Silvermine Arts Center Christmas Gift Show
New Cannan, CT
2001
-
Ridgefield Guild of Artists 24th Annual Juried Show
Juried Exhibtion, Ridgefield, CT
---